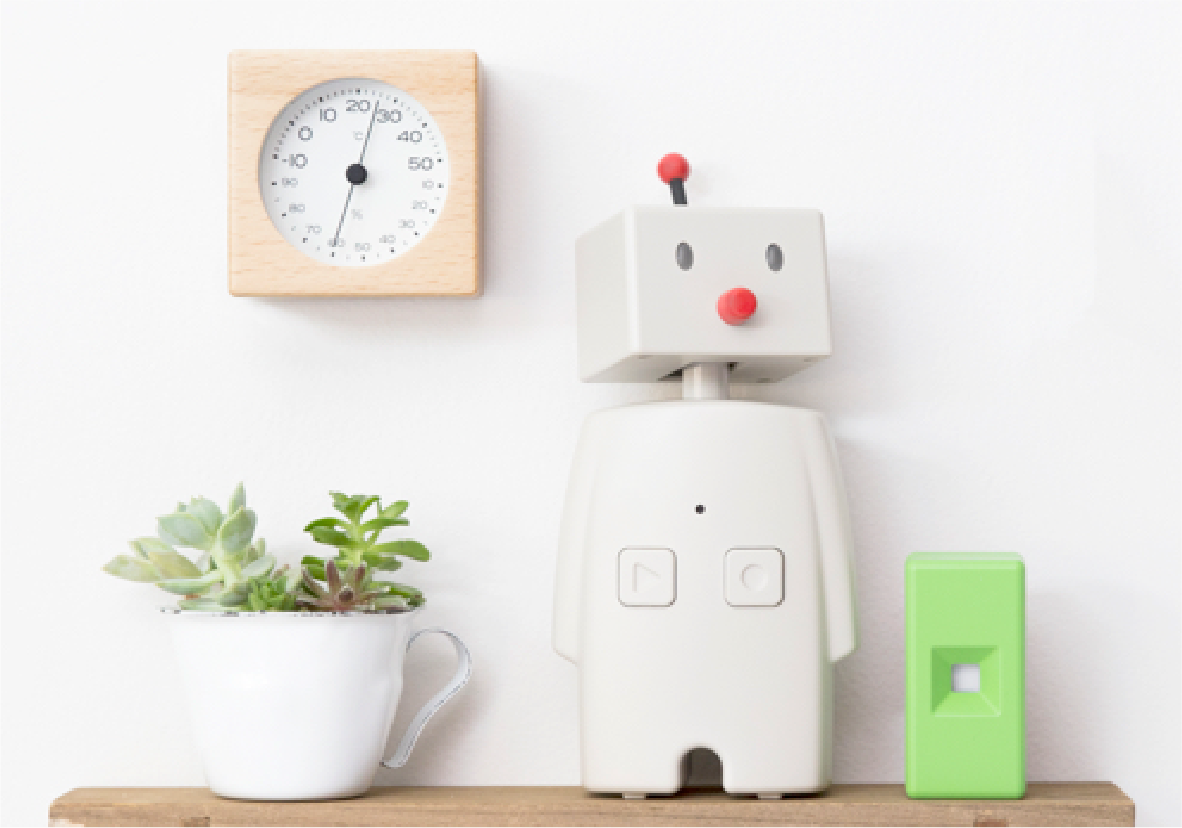 Have you ever worried about the following?
Your housesitting child or pet overheating at home
Family members who live far away overheating
Forgetting to turn the lights off
These three worries are solved by the Room Sensor.
The Sensor installed inside a room monitors the danger level of heat stroke based on the room temperature and humidity. It notifies your phone via BOCCO when the level increases.
This helps prevent heat stroke of children who are housesitting or of family members who live far from home.
How are you notified?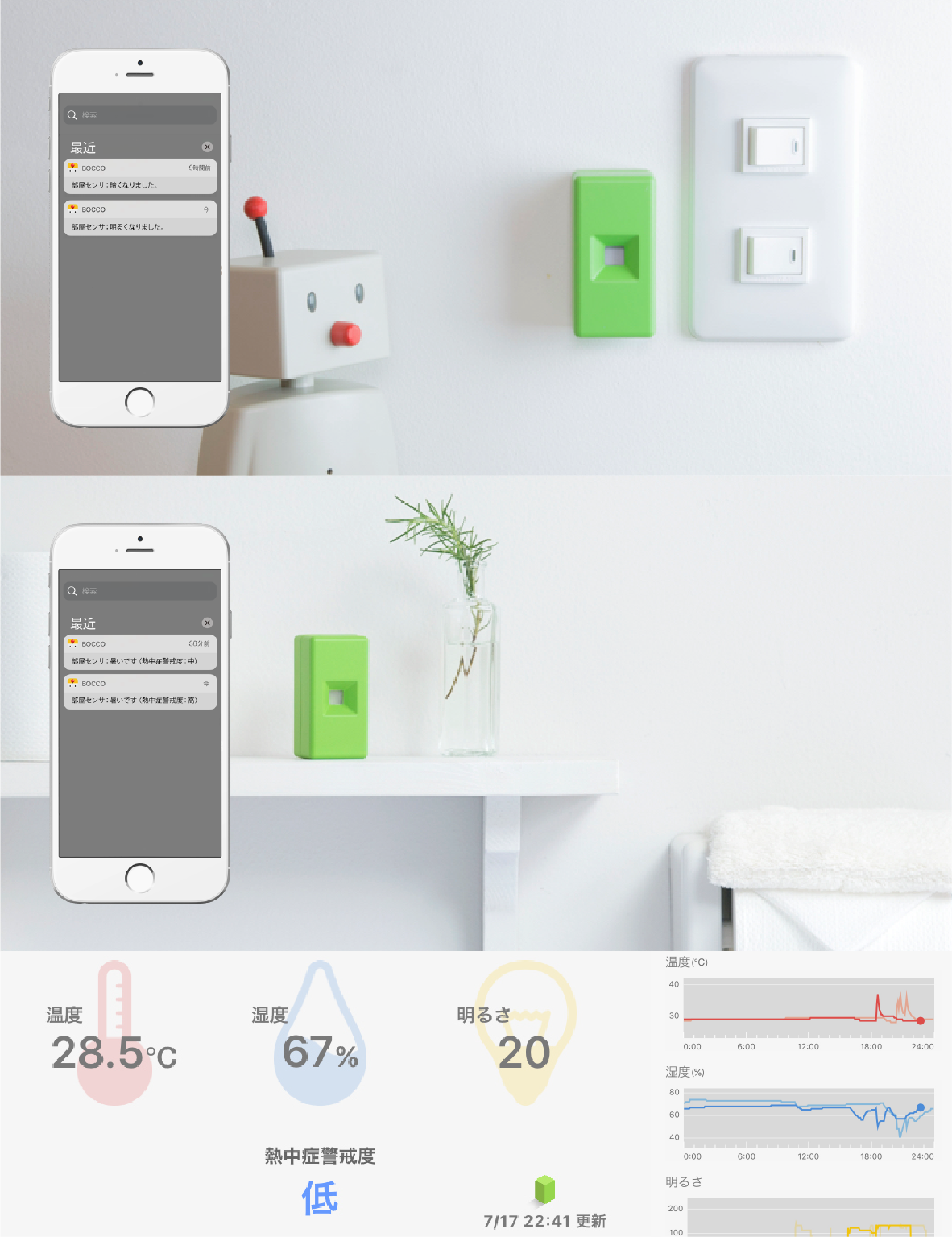 When the room gets hot enough, the chat room is notified with a comment of "It's hot."
Notifications are continuously sent as the risk of heat stroke increases.
You can also receive a notification on whether the lights are on/off.