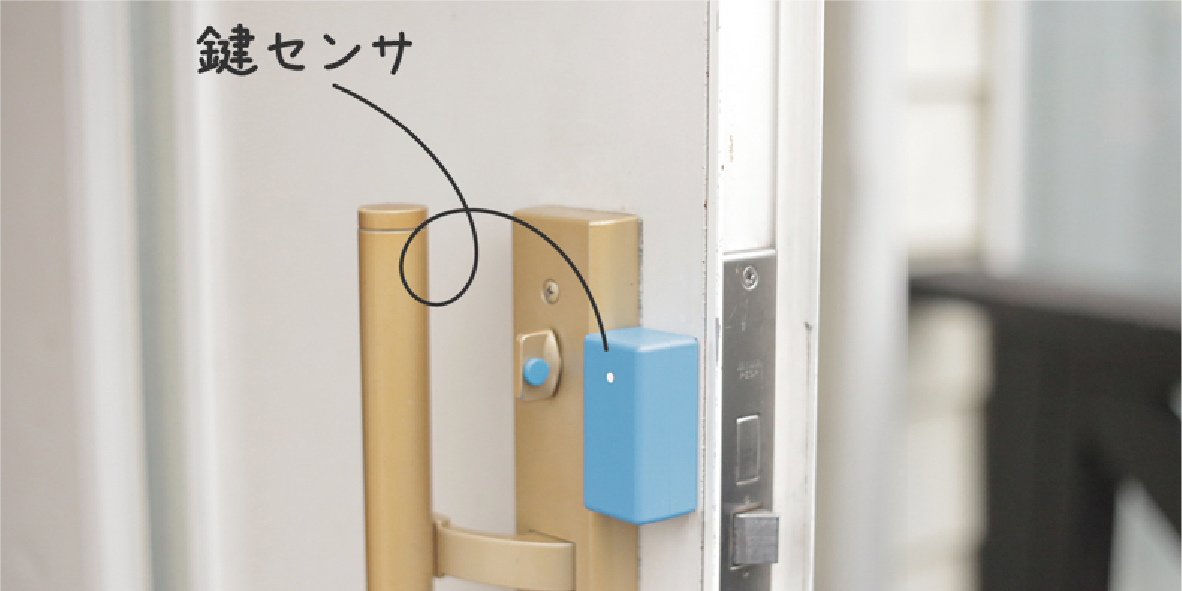 The Lock Sensor detects the opening and locking of a thumb lock and sends notifications to your phone.
You can check the state of your home lock at any time.
Even on days when you leave your house in a hurry, you can check whether you locked your house with your phone so you can head out without a worry.
磁石との距離で鍵の開閉をセンシング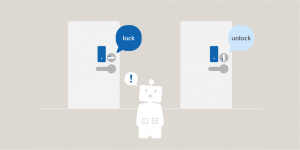 Attach a special magnet to the thumb lock and the Lock Sensor senses the state of the lock by the distance and direction of the magnet.
The open/lock state must be set up by the user through the app.
Once batteries are put into the Lock Sensor, a setup manual is automatically shown in the app. Follow the directions to set up the Sensor.
Check If the Lock Sensor Can Be Used on Your Home Lock