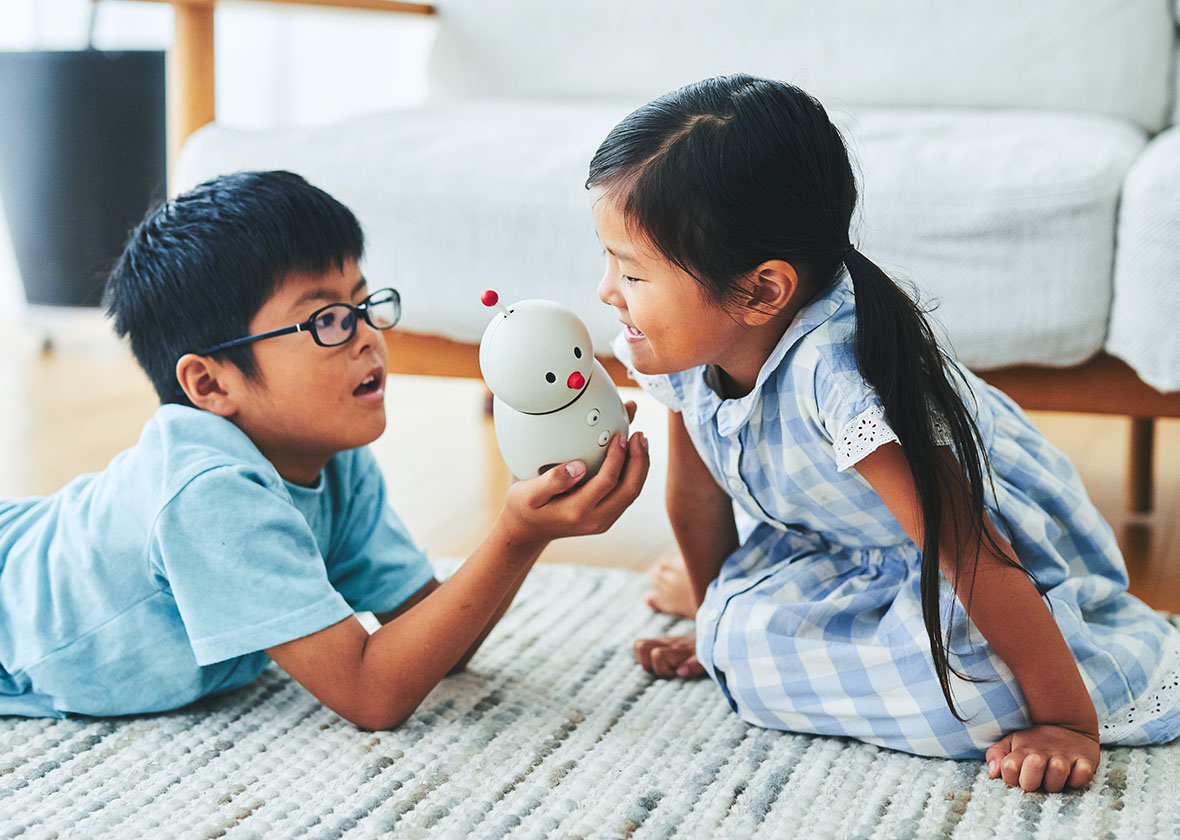 Message Exchange
Message exchange can be done using the BOCCO app.
The robot will respond when you send a text or voice message through your smartphone.
If you record a message via the robot, you can check messages through the smartphone app.
The recorded voice message can be transcribed to text, so it is possible to read the message content as well.
MORE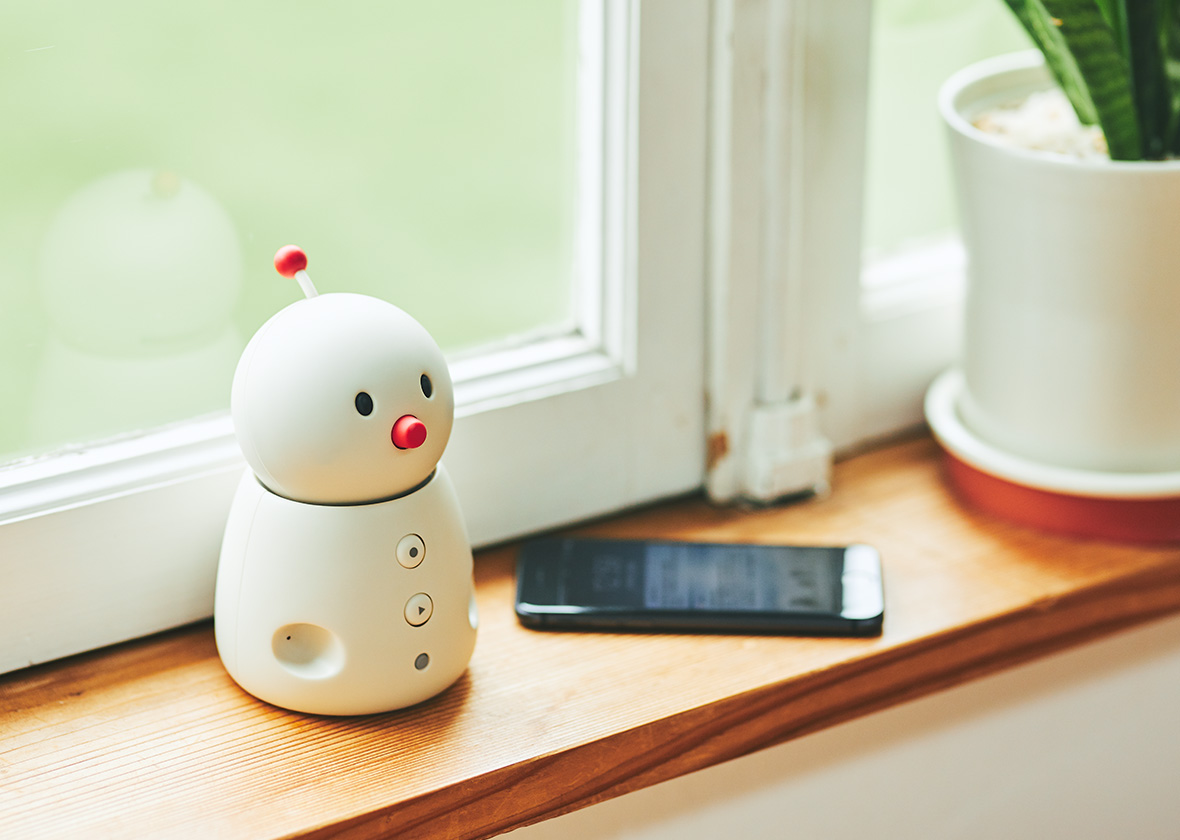 Weather and Schedule Reminders
By using the app, you can be informed of the daily weather, or receive various reminders, such as a reminder to take out the trash.
We are also continuously collaborating with other IoT devices to further enhance this system.
MORE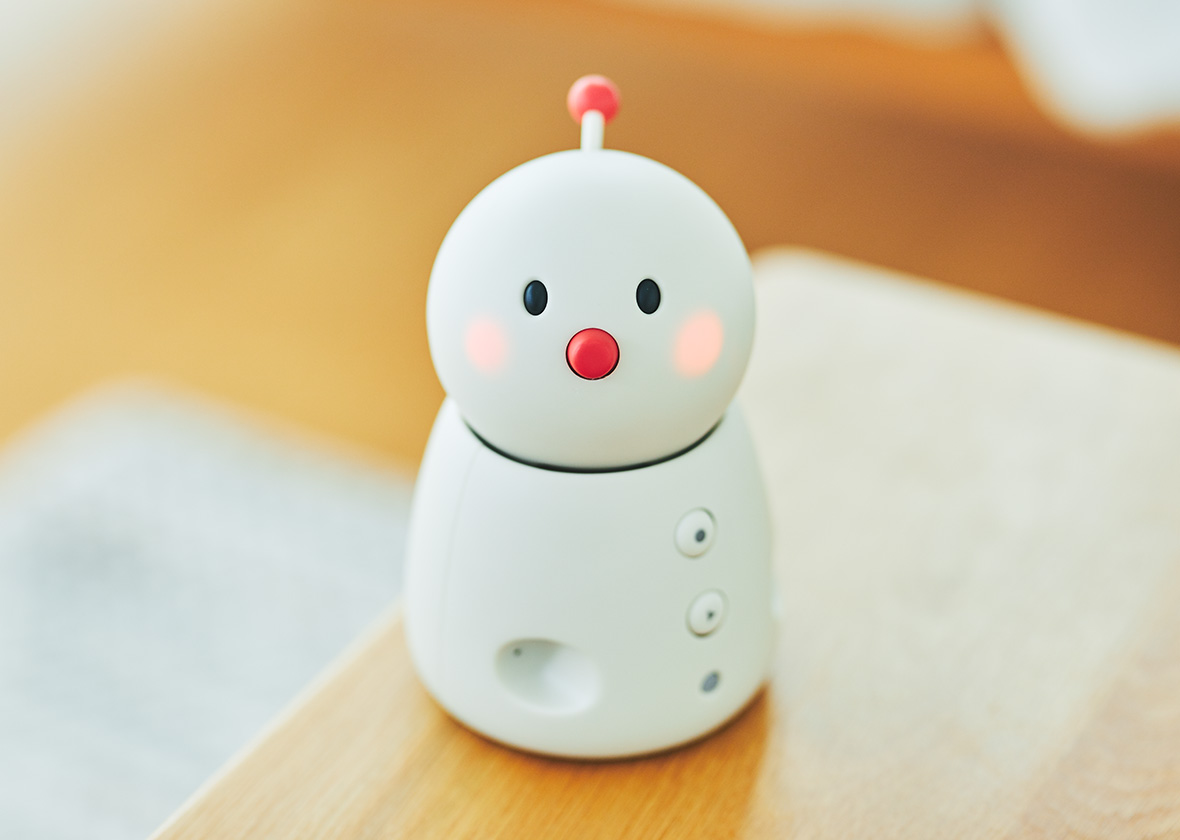 Voice Operation
If you say, "emo-chan, play my messages," for example, emo will respond.
You also have the option of changing the name of your emo if you would like to use a name other than emo-chan.
MORE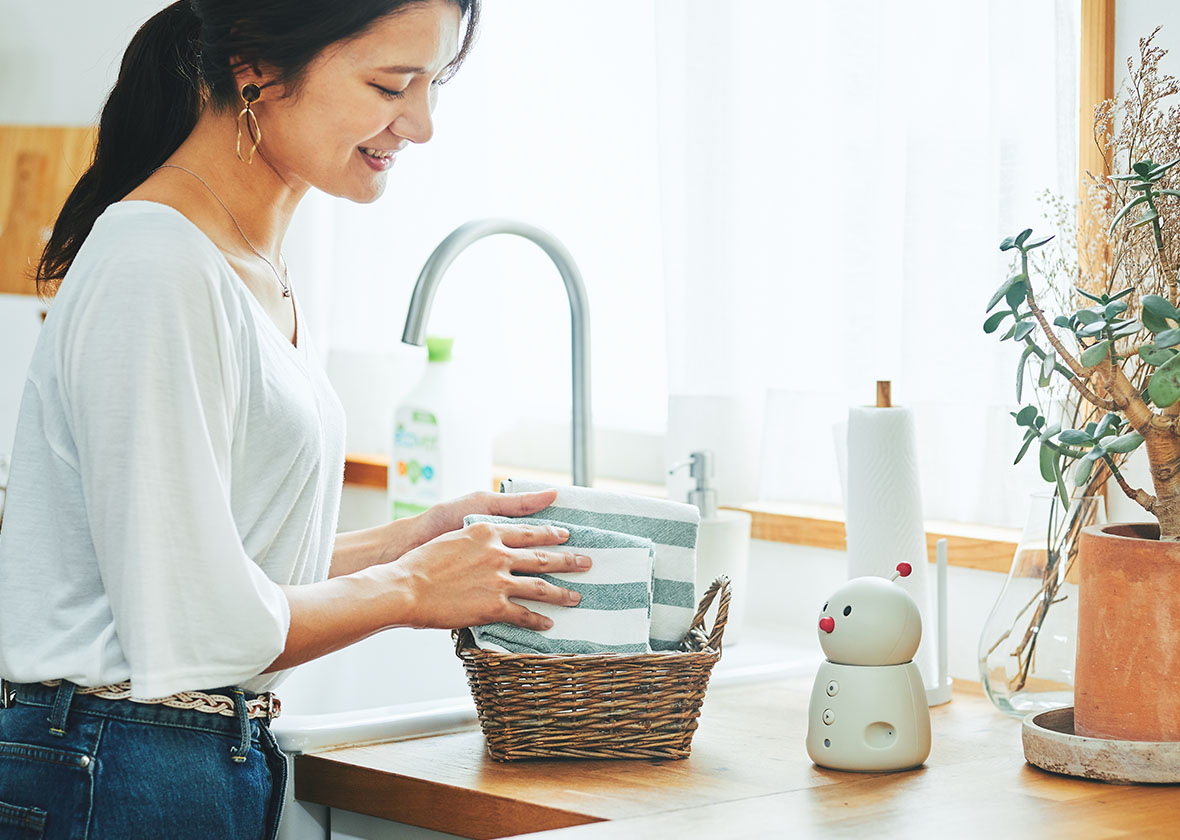 Reacts to Your Remarks
Your remarks such as "I'm home" or "I'm tired..." may get you a response in emo language.
Also, when a family member's birthday is approaching, emo becomes very excited.
MORE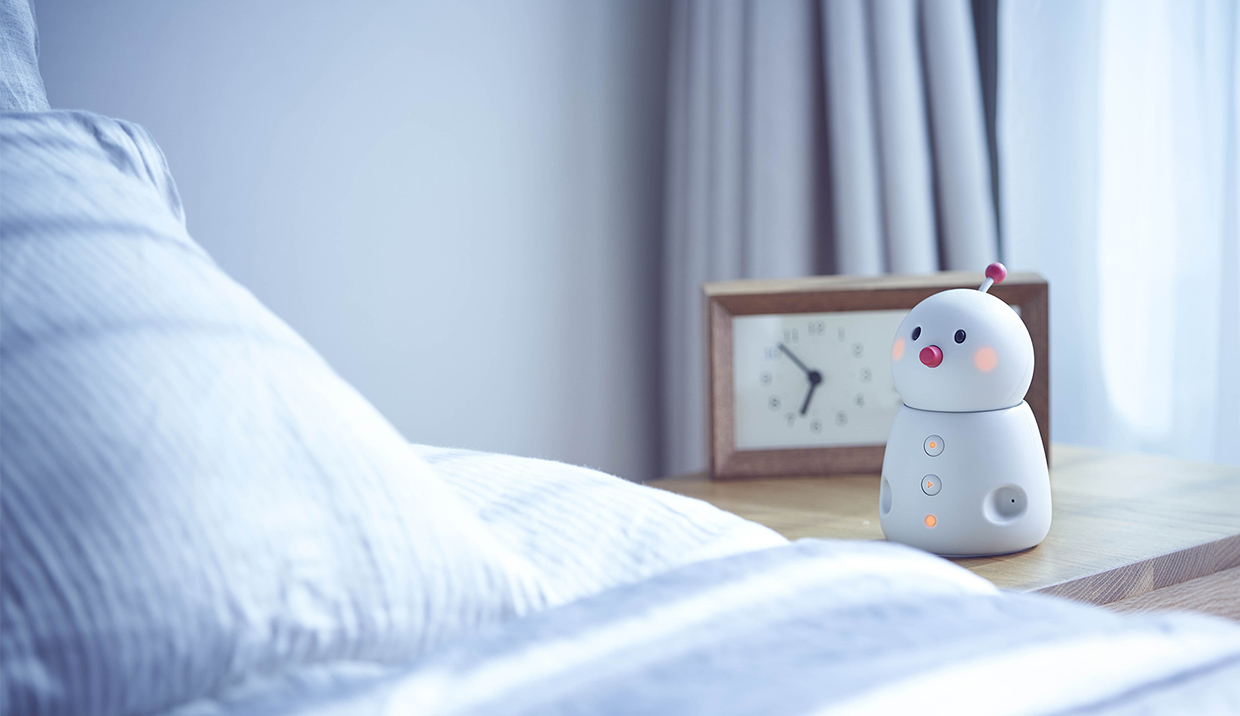 (JP) 決まった時間に天気をお知らせ
(JP) 「今日の天気は晴れ。」
地域と時間を自由に設定して
今日・明日の天気をお知らせします。
天気予報をしゃべったあと、
BOCCO emoのほっぺやボタンが
その天気に合わせた色に光ります。
MORE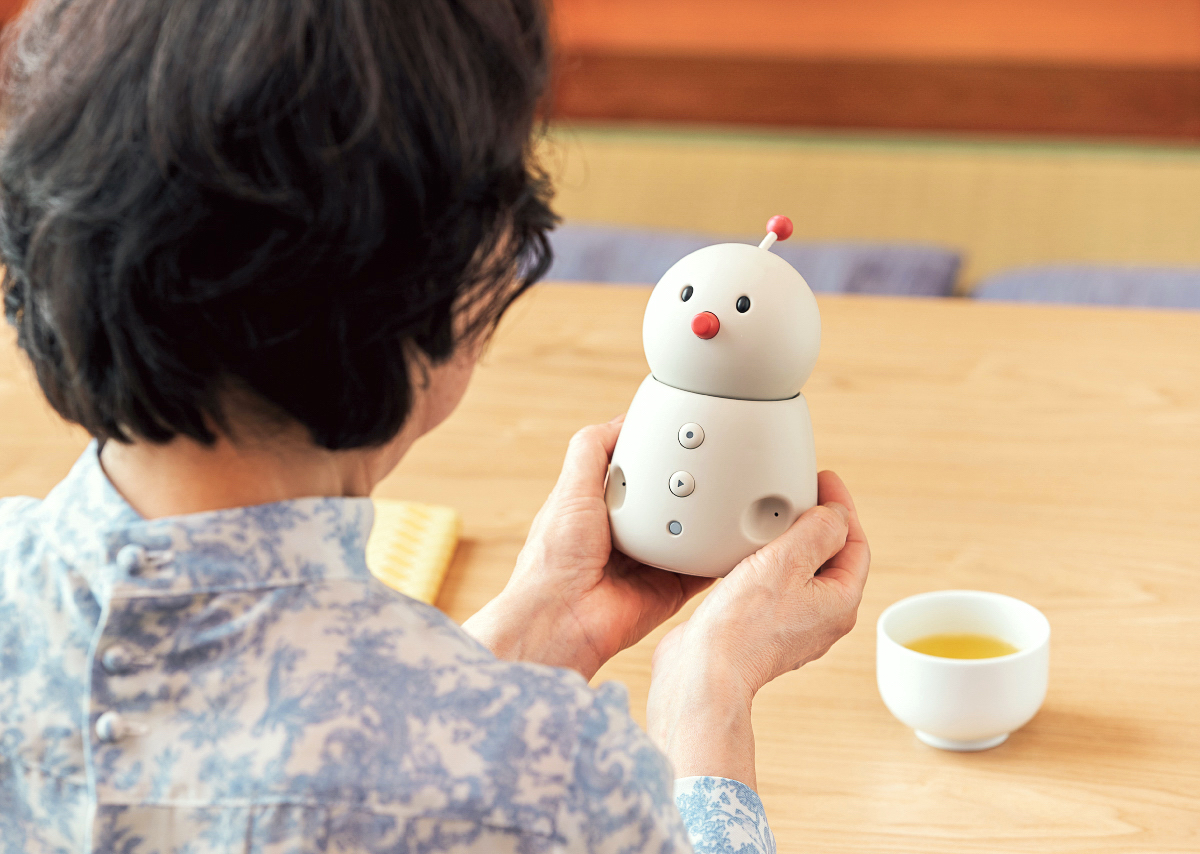 (JP) 防災情報をしゃべってお知らせ
(JP) 設定した地域の防災情報をBOCCO emoと
スマホの専用アプリがいち早くお知らせします。
地震速報や津波、洪水注意報や暴風警報など、
あなたの知りたい情報を選べます。
MORE
Connect with Sensors for Lax Monitoring
By connecting sensors (sold separately) to your emo,
it can notify you when a family member has come home or inform you of the room temperature.
Setup is easy; just put the batteries in the sensor near the robot!