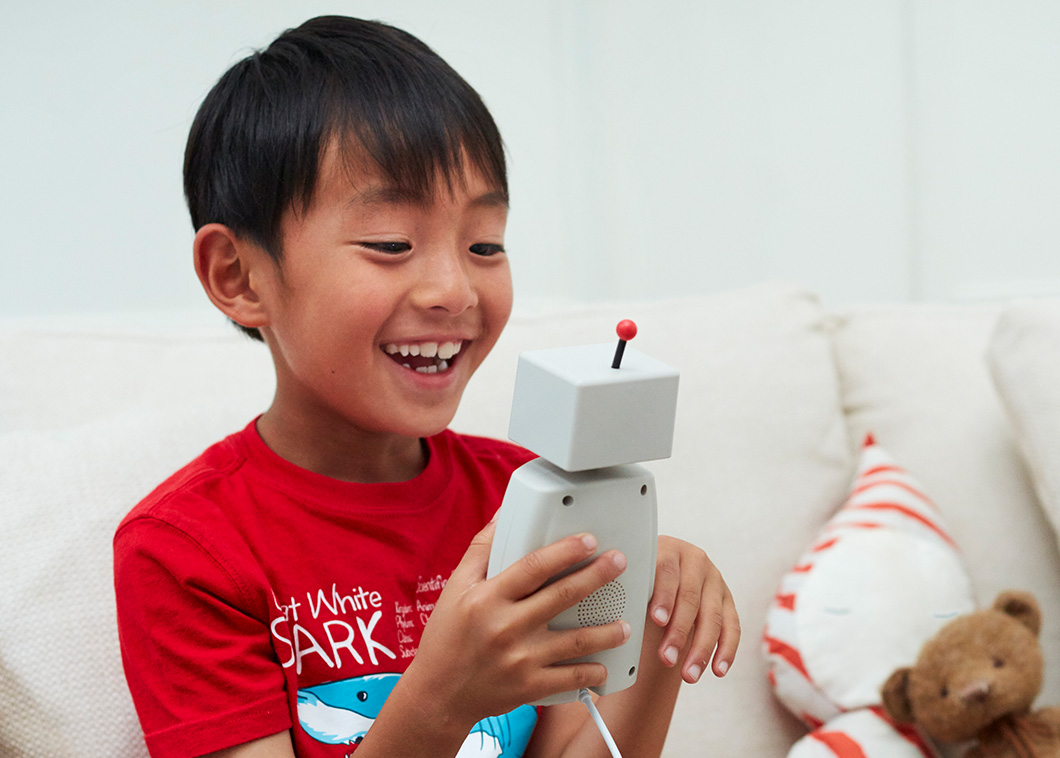 Message Exchange
Message exchange can be done using the BOCCO app.
The robot will respond when you send a text or voice message through your smartphone.
If you record a message via the robot, you can check messages through the smartphone app.
The recorded voice message can be transcribed to text, so it is possible to read the message content as well.
MORE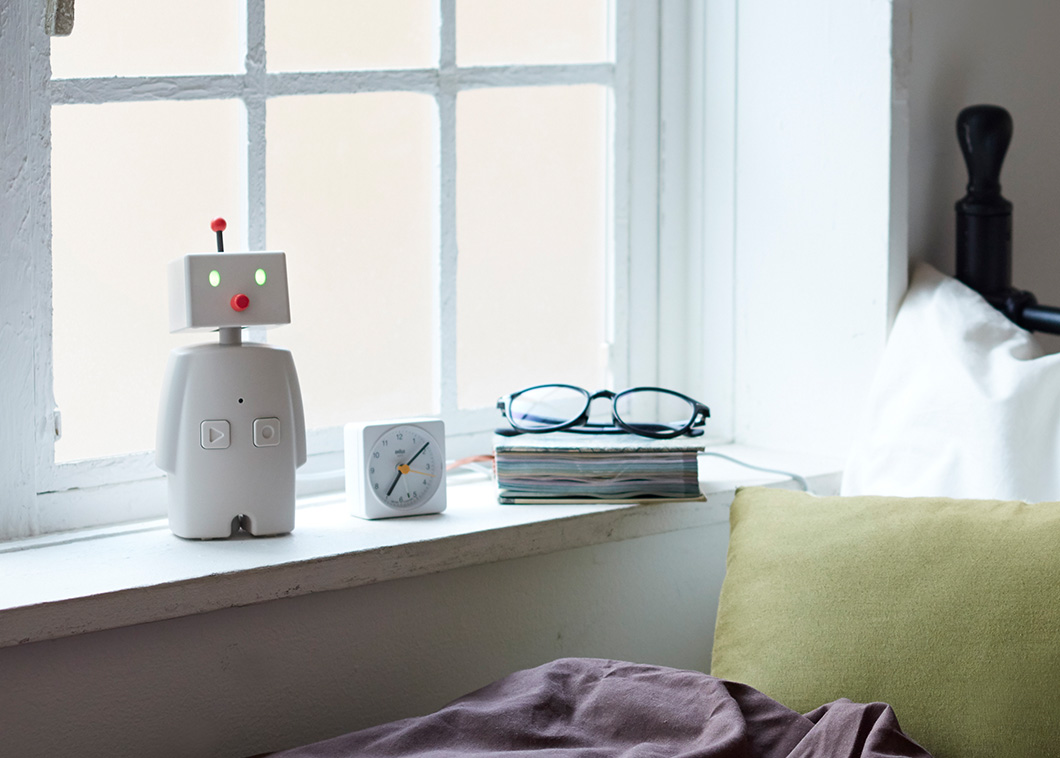 Weather and Schedule Reminders
By using the app, you can be informed of the daily weather, or receive various reminders, such as a reminder to take out the trash.
We are also continuously collaborating with other IoT devices to further enhance this system.
MORE
Connect with Sensors for Lax Monitoring
By connecting sensors (sold separately) to your emo,
it can notify you when a family member has come home or inform you of the room temperature.
Setup is easy; just put the batteries in the sensor near the robot!